Intro
Scroll to read the summary






Summary box
What is the interest rate?
Monthly interest
(Variable)
Balance
AER*
Gross p.a.
£0.01 plus
0.59%
0.59%
We calculate the interest daily and pay it monthly, at the end of the last day of each month.

Interest can be added to the account or paid into another suitable account.
Can Coventry Building Society change the interest rate?
The interest rate is variable, so it can go up or down at any time.

For more details about why we may change the rate, as well as how and when we'll let you know, see our Saving Accounts Terms and Conditions booklet (section 4).
What would the estimated balance be after 12 months based on a £1,000 deposit?
£1,005.91

This would be the balance after 12 months if £1,000 was paid in on the 1st of a month, all interest was paid back into the account, there was no change to the interest rate and no money was taken out or paid in.

This illustration is just an example to help you compare accounts. It does not take into account any individual circumstances.
How do I open and manage my account?
How to open and manage

Order a pack online
Call 0800 121 8899

Pop into any branch (please check opening hours)
You must be aged 11-17
How to put money into your account

Pay in cash or cheques at a branch (please check opening hours)
Post us a cheque
Set up transfers from an account with another bank or building society or another account with us
How to manage your account
Telephone services 
By post 
Online Services (if you're aged 16 and over and you've applied to register online) **
The minimum balance is £1
The maximum balance is £5,000
How to keep track of your account

You'll get a statement within a month of any money leaving your account (but we won't send more than one a month).
 
You can get statements by post, or go paperless if you use Online Services.
This is an easy access account so you can take money out whenever you like.

Taking money out

Ask for cash (up to £100 per day) or cheques at any branch (please check opening hours)
Ask for a cheque by post
Ask for a transfer to another Coventry Building Society account or to your named bank account at any branch or by phone
Take money out any time using your cash card at any cash machine displaying the VISA, LINK or PLUS symbols (up to £100 a day in up to five transactions)
When you reach 18


We'll transfer the money to a Coventry Building Society instant access account for adults unless you tell us otherwise. We'll send you a reminder nearer the time.

We pay your interest gross. The gross rate is the interest payable before the deduction of tax.
 
*AER stands for Annual Equivalent Rate and illustrates what the interest rate would be if interest was paid and added each year.
** View transactions and statements only.
 
Ready to open an account?
Want help?
Our help section is bursting with useful information. If you'd rather chat, just give us a call.
Call us on
0800 121 8899
Lines open
Mon-Fri

8am-7pm

Saturday

9am-2pm

Sunday & Bank holidays

Closed
Yesterday, people waited on average 
17 seconds for savings enquiries
17 seconds for mortgage enquiries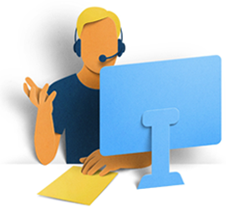 Want help?
Our help section is bursting with useful information. If you'd rather chat, just give us a call.
Monday - Friday
Saturday
Sunday
Bank holidays
8am - 7pm
9am - 2pm
Closed
Closed
Yesterday people waited on average

18 seconds for savings enquiries
20 seconds for mortgage enquiries